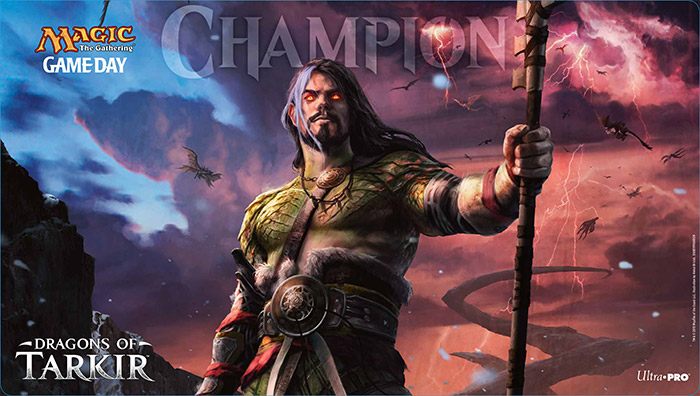 WHAT IS THE Dragons of Tarkir GAME DAY?
Join us on Dragons of Tarkir Game Day at the Friendly Troll. This a special Standard tournament that takes place April 18-19. These one-day events give players a chance to see the new cards in action in Standard Constructed. Dragons of Tarkir Game Day events are Swiss-style tournaments.
| | | |
| --- | --- | --- |
| Date: | Registration/Start Time: | Entry Fee: |
| APR 18 | noon/1pm | $10 |
| APR 19 | noon/1pm | $10 |
Every participant in a Dragons of Tarkir Game Day event receives a full-art promo Scaleguard Sentinel.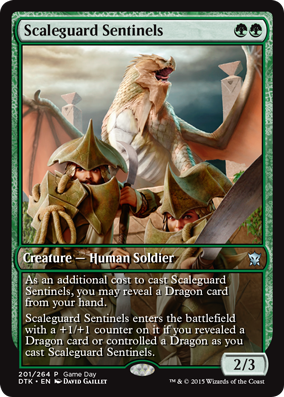 Players compete in a predetermined number of Swiss rounds, and then tournament cuts to a Top 8 single-elimination playoff. All Top 8 players will receive a premium full-art Thunderbreak Regent promo card.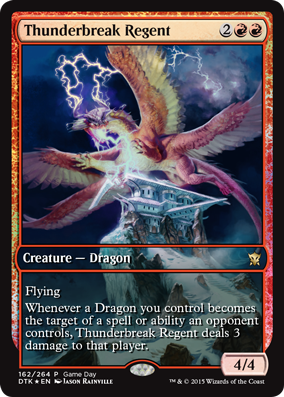 The winner at the end of the single-elimination playoff matches will receive a special Champion playmat to represent his or her victory at the Game Day event!